Second-life Battery Specialists for Modules & Packs
As electric vehicles production continues to grow, the market for second life EV batteries will also grow exponentially. To reuse those batteries for personal EV projects or energy storage is not only a good business decision, but also one that can reduce waste, and ensure that those batteries can be recycled properly and efficiently at the end of their useful lifespan.
Reuse, Recycle & REPURPOSE is the ethos of Second Life EV Batteries Ltd. We are the first UK company to focus on the sale of second life lithium EV cells & modules for EV enthusiasts, domestic & commercial applications.
Buy With Confidence
Second Life EV Batteries Ltd are a UK registered business Company Number: 351647790 | VAT: GB12239339

We have great past customer reviews:

At Second Life EV Batteries Ltd we want you to reuse more than just lithium. We have a number of items that are also second life that still have plenty of life left in them. We do sell some items that are new that assist you in utilising various product we sell.
EV Battery Modules
EV Packs
EV Accessories
Past Events
Below are past events we attended

MOVE - Mobility Re-Imagined 2021
MOVEi s the world's most important urban mobility event. MOVE have created the world's most important mobility event, where disruptive technology and innovation drive a carbon zero future for the entire value chain.
SPEAKER: Second Life EV Batteries are speakers in the 2nd Life lithium topic

Complete Auto Recycling Show - CARS 2021
CARS 2021 is Europe's leading and largest event for the end of life vehicle recycling and dismantling industry.

We will giving a presentation in the Lithium Ion Batteries session on 29th Sept. Discussing our work in giving batteries a second life though repurposing and reuse. 
CARS Expo website
Fully Charged 2021
Fully Charged OUTSIDE will now take place at Farnborough International on the 3rd, 4th & 5th September 2021.

Fully Charged is the world's number 1 clean energy & electric vehicle channel and global even show.

FULLY CHARGED website

METS Trade - Amsterdam
The METSTRADE Show is the world's largest trade exhibition of marine equipment, materials and systems.

We had one of our custom designed demonstration battery boxes on display here.
METS website
Driving the electric revolution
This challenge will allow the UK to seize the economic opportunities from the global transition to clean technologies and electrification. The programme will help businesses across numerous sectors including transport, energy, construction and agriculture to invest and work together to capitalise on the UK's strengths in this technology.
UKRI website
Fully Charged 2019
Fully Charged is the world's number 1 clean energy & electric vehicle channel and global even show hosted by writer, broadcaster and actor Robert Llewellyn, Maddie Moate, Helen Czerski, Rory Reid, Chelsea Sexton and Andy Torbet.
Fully Charged website
Second Life EV Batteries Industry News
---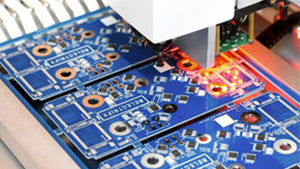 Relectrify, which is holding talks with battery manufacturers and distributors, sees potential to eventually help improve performance of batteries for the auto sector, in addition to second life energy storage....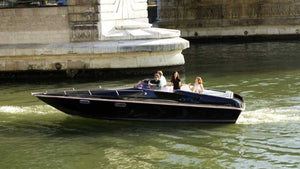 Renault EV Batteries Find 2nd Life In Electric Passenger Boat   https://insideevs.com/news/381382/renault-ev-batteries-electric-passenger-boat/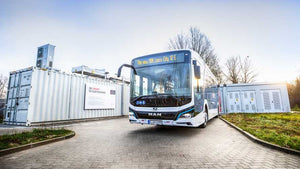 The 495 kWh energy storage system contains 50 Volkswagen Passat GTE packs (9.9 kWh) and can deliver up to 600 kW of power. https://insideevs.com/news/394328/phev-batteries-second-life-energy-storage/